Drug Search
Alphabetical List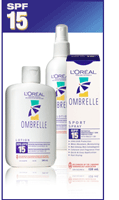 | | | | | |
| --- | --- | --- | --- | --- |
| | Dose | Qty | Price | |
| Face Ultra Fluid Lotion | 60 SPF/50 ml | 1 | $20.00 | |
| Mexoryl XL Face Stick | 50 SPF/9 gm | 1 | $20.00 | |
| Ultralight Mineral Lotion | 50 SPF/50 ml | 1 | $20.00 | |
| Sport Spray Continuous | 50 SPF/122 gm | 1 | $20.00 | |
| Kids Lotion | 50 SPF/120 ml | 1 | $20.00 | |
| Ultralight Adv Body Cream | 50 SPF/120 ml | 1 | $22.00 | |
| Kids Mineral Cream | 50 SPF/100 ml | 1 | $22.00 | |
| Sport Lotion | 45 SPF/200 ml | 1 | $20.00 | |
| Sport Spray Continuous | 45 SPF/122 gm | 1 | $20.00 | |
| Child Lotion | 45 SPF/120 ml | 1 | $20.00 | |
| Lotion | 45 SPF/120 ml | 1 | $20.00 | |
| XL Face Cream | 30 SPF/75 ml | 1 | $20.00 | |
| Face Ultra Fluid Lotion | 30 SPF/50 ml | 1 | $20.00 | |
| Child Lotion | 30 SPF/240 ml | 1 | $24.00 | |
| Lotion | 30 SPF/240 ml | 1 | $24.00 | |
| Sport Spray Lotion | 30 SPF/145 ml | 1 | $20.00 | |
| Dry Mist Continuous Spray | 30 SPF/142 gm | 1 | $20.00 | |
| Body Shaka | 30 SPF/120 ml | 1 | $21.00 | |
| Extreme Lotion | 30 SPF/120 ml | 1 | $18.00 | |
| Child Lotion | 30 SPF/120 ml | 1 | $20.00 | |
| Lotion | 15 SPF/120 ml | 1 | $18.00 | |
Ombrelle Sunscreen
Chemical Name :
Ombrelle Sunscreen Information :
STANDARD LOTION SPF 15 (120ml/240ml):
Ombrelle lotion SPF 15 can be used daily, all year-round on the face, body and hands. So light in texture, it provides photostable protection throughout the UVA spectrum and filters out 93% of UVB rays.
EASY-TO-APPLY SPRAY LOTION SPF 15 (120ml/240ml):
This light, broad-spectrum sunscreen is visible on application and quickly transforms into an invisible UV barrier. This easy-to-apply emulsion is ideal for daily protection and is gentle on sensitive skin.
SPORT SPRAY LOTION SPF 15 (120ml/240ml):
The Sport Spray SPF 15 is a clear, fast-drying solution that delivers a non-greasy, uniform spray application. Highly recommended for the scalp, hairy body areas and oily, acne-prone skin.
STANDARD LOTION SPF 30 (120ml/240ml):
Ombrelle Lotion SPF 30 filters 97% of UVB rays while providing a photostable protection throughout the UVA spectrum. This moisturizing and gentle lotion is the protection of choice for anyone who plans to stay outdoors for an extended period.
INTENSE SUN CONDITIONS EXTREME LOTION SPF 30 (120ml/240ml):
For those who engage in very active outdoor activities, Extreme Lotion SPF 30 combines the effectiveness of premium active ingedients and the extra protection of micronized Titanium Dioxide, a physical sunblock. Best suited for hot areas with strong reflection.
SUN-SENSITIVE OR FAIR SKIN LOTION SPF 45 (120ml/240ml):
Specifically formulated to protect sensitive skin from the ravages of UV exposure, the SPF 45 Lotion is the ideal solution for effective and lasting sun protection.
SUN-SENSITIVE OR FAIR SKIN CREAM SPF 45 (120ml/240ml):
Kids SPF 45 was designed for children with fair and sun-sensitive skin that is vulnerable to the cumulative effects of UV rays. Kids SPF 45 creates a new standard of UVA/UVB protection for children with Meroxyl® SX, stabilized Parsol® 1789 and micronized Titanium Dioxide.
COLD WEATHER DEFENSE CREAM SPF 25 (50ml):
Specifically formulated for outdoor activities in the cold season. Provides photostable protection against UVA/UVB rays with Mexoryl® SX, stabilized Parasol® 1789 and micronized Titanium Dioxide. The formulation is also gentle to a child's sensitive skin.
FOR OUTDOOR ENTHUSIASTS LIP BALM SPF 30 (3ml):
This transparent product provides year-round protection against UVA and UVB rays and will not leave your lips with a white residue.
SOOTHING AFTER-SUN LOTION (240ml):
Indulge your skin with a soothing after-sun lotion. The innovative addition of Vitamin C nourishes the skin while reducing sunburn reaction. The lotion replenishes moisture for 12 hours, leaving the skin feeling soft and supple.
Ombrelle Sunscreen Side Effects :
Why Choose Ombrelle? From the beginning, Ombrelle was original in its quest of developing the best sun protection on the market. It was the first brand to recognize the necessity of conceiving a protection not only against UVBs, but UVAs as well. Hence the launch of its product line in 1990 was the first to introduce Parsol® 1789 (an active ingredient which filters UVA rays) within its formulations. With the assistance of L'Oréal research, Ombrelle perfected its formulations and now offers state-of-the-art products, incorporating a unique and patented filter system which offers an effective and lasting protection against UV rays. As a result, Ombrelle is the sun protection most recommended by Dermatologists and Healthcare Professionals. Effective UVA and UVB Protection The Sun Protection Factor (SPF) level on a sunscreen only refers to its ability to protect against UVB rays. Although research has proven that UVA rays penetrate deep into the skin causing long term damages (wrinkles, age spots, sagging skin, premature aging, skin cancer, etc.), there is currently no agreed upon method to evaluate the UVA protection factor. Therefore consumers cannot rely on the SPF level to measure the UVA protection they are getting. The words "UVA protection" on a sunscreen package does not guarantee adequate protection. Any sunscreen can legally claim UVA protection by blocking only a small portion of UVA rays with just one ingredient. When purchasing a sunscreen, make sure the product includes active ingredients that effectively block UVAs. In the list of active ingredients on the packaging, look for Mexoryl® SX (terephtalylidene dicamphor sulfonic acid) and Parsol® 1789 (Avobenzone). Both of these active ingredients are incorporated into Ombrelle products.
The content on this page has been supplied to CanDrug.com by an independent third party contracted to provide information for our website. CanDrug relies on these third parties to create and maintain this information and cannot guarantee the medical efficacy, accuracy or reliability of the information that has been provided to us. If you require any advice or information about the drugs on this page, a medical condition or treatment advice, you should always speak to a health professional. Please note that not all products, including any referenced in this page, are shipped by our affiliated Canadian Pharmacy. We affiliate with other dispensaries that ship product to our customers from the following jurisdictions: Canada, Singapore, United Kingdom, New Zealand, Turkey, Mauritius, and the United States. The items in your order maybe shipped from any of the above jurisdictions. The products are sourced from various countries as well as those listed above. Rest assured, we only affiliate with our authorized dispensaries that procure product through reliable sources.
In addition to dispensing from our affiliated Canadian dispensing pharmacy, we also dispense your medications from international fulfillment centers that are approved by the regulatory bodies from their respective countries. CanDrug.com dispenses medications from fulfillment centers around the world including and not limited to Canada, Singapore, United Kingdom, New Zealand, Turkey, Mauritius, and the United States. All prices are in US dollars.