Drug Search
Alphabetical List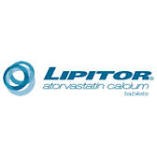 | | | | | |
| --- | --- | --- | --- | --- |
| | Dose | Qty | Price | |
| | 80 mg | 90 | $109.00 | |
| | 80 mg | 100 | $75.00 | |
| | 80 mg | 84 | $109.00 | |
| | 80 mg | 84 | $76.00 | |
| | 40 mg | 84 | $39.00 | |
| | 40 mg | 100 | $49.00 | |
| | 40 mg | 90 | $124.00 | |
| | 20 mg | 90 | $99.00 | |
| | 20 mg | 100 | $47.00 | |
| | 20 mg | 84 | $34.00 | |
| | 10 mg | 84 | $26.00 | |
| | 10 mg | 90 | $55.00 | |
| | 10 mg | 100 | $37.00 | |
Atorvastatin
Chemical Name : Atorvastatin
Atorvastatin Information : Atorvastatin is an HMG-CoA reductase inhibitor (also known as a "statin") used to lower cholesterol and triglyceride levels in your blood. ATORVASTATIN may also be used to treat other conditions as determined by your doctor. ATORVASTATIN may be taken with or without food, preferably in the evening. Atorvastatin should be stored in a tightly sealed container in a dry place away from heat and direct light.
Atorvastatin Side Effects : Atorvastatin side effects may INFREQUENTLY cause muscle damage (which can rarely lead to a very serious condition called rhabdomyolysis). Stop taking this drug and tell your doctor immediately if you develop Atorvastatin side effects like muscle pain, tenderness, or weakness (especially with fever or unusual tiredness). Consult your doctor if you are taking cyclosporine, gemfibrozil, niacin, antibiotics, especially erythromycin, or medications for fungal infections because in combination they can lead to Atorvastatin side effects. All of these drugs may increase the risk of myositis (muscle inflammation) when taken with atorvastatin and may lead to Atorvastatin side effects like kidney failure.

INDICATIONS AND USAGE
ATORVASTATIN is indicated: 1) as an adjunct to diet to reduce elevated total-C, LDL-C, apo B, and TG levels and to increase HDL-C in patients with primary hypercholesterolemia (heterozygous familial and nonfamilial) and mixed dyslipidemia (Fredrickson Types IIa and IIb); 2) as an adjunct to diet for the treatment of patients with elevated serum TG levels (Fredrickson Type IV); 3) for the treatment of patients with primary dysbetalipoproteinemia (Fredrickson Type III) who do not respond adequately to diet; 4) to reduce total-C and LDL-C in patients with homozygous familial hypercholesterolemia as an adjunct to other lipid-lowering treatments (e.g., LDL apheresis) or if such treatments are unavailable; 5) as an adjunct to diet to reduce total-C, LDL-C, and apo B levels in boys and postmenarchal girls, 10 to 17 years of age, with heterozygous familial hypercholesterolemia if, after an adequate trial of diet therapy, the following findings are present: LDL-C remains 190 mg/dL or LDL-C remains 160 mg/dL and: there is a positive family history of premature cardiovascular disease or two or more other CVD risk factors are present in the pediatric patient Therapy with lipid-altering agents should be a component of multiple-risk-factor intervention in individuals at increased risk for atherosclerotic vascular disease due to hypercholesterolemia. Lipid-altering agents should be used in addition to a diet restricted in saturated fat and cholesterol only when the response to diet and other nonpharmacological measures has been inadequate. DOSAGE AND ADMINISTRATION The patient should be placed on a standard cholesterol-lowering diet before receiving ATORVASTATIN and should continue on this diet during treatment with Atorvastatin. Hypercholesterolemia (Heterozygous Familial and Nonfamilial) and Mixed Dyslipidemia (Fredrickson Types IIa and IIb) The recommended starting dose of ATORVASTATIN is 10 or 20 mg once daily. Patients who require a large reduction in LDL-C (more than 45%) may be started at 40 mg once daily. The dosage range of ATORVASTATIN is 10 to 80 mg once daily. ATORVASTATIN can be administered as a single dose at any time of the day, with or without food. The starting dose and maintenance doses of ATORVASTATIN should be individualized according to patient characteristics such as goal of therapy and response. After initiation and/or upon titration of v, lipid levels should be analyzed within 2 to 4 weeks and dosage adjusted accordingly. Since the goal of treatment is to lower LDL-C, the NCEP recommends that LDL-C levels be used to initiate and assess treatment response. Only if LDL-C levels are not available, should total-C be used to monitor therapy.
The generic alternative is not manufatured by the company that makes the brand product.
The content on this page has been supplied to CanDrug.com by an independent third party contracted to provide information for our website. CanDrug relies on these third parties to create and maintain this information and cannot guarantee the medical efficacy, accuracy or reliability of the information that has been provided to us. If you require any advice or information about the drugs on this page, a medical condition or treatment advice, you should always speak to a health professional. Please note that not all products, including any referenced in this page, are shipped by our affiliated Canadian Pharmacy. We affiliate with other dispensaries that ship product to our customers from the following jurisdictions: Canada, Singapore, United Kingdom, New Zealand, Turkey, Mauritius, and the United States. The items in your order maybe shipped from any of the above jurisdictions. The products are sourced from various countries as well as those listed above. Rest assured, we only affiliate with our authorized dispensaries that procure product through reliable sources.
In addition to dispensing from our affiliated Canadian dispensing pharmacy, we also dispense your medications from international fulfillment centers that are approved by the regulatory bodies from their respective countries. CanDrug.com dispenses medications from fulfillment centers around the world including and not limited to Canada, Singapore, United Kingdom, New Zealand, Turkey, Mauritius, and the United States. All prices are in US dollars.